Berkeley Stainless Steel
Centrifugal Pump Series
Berkeley SSCX Series
High-head performance and quiet operation join corrosion-resistant dependability with BERKELEY SSCX Series centrifugal pumps.
The SSCX series stainless steel pumps are designed for applications where corrosion resistant dependability is essential. Flows to 100 GPM, Heads to 135 feet.
These 304 Stainless Steel Centrifugal Pumps are great for the following applications: Water Circulation, Booster Services, Liquid Transfer, Spray Systems, Jockey Pumps and other OEM Applications.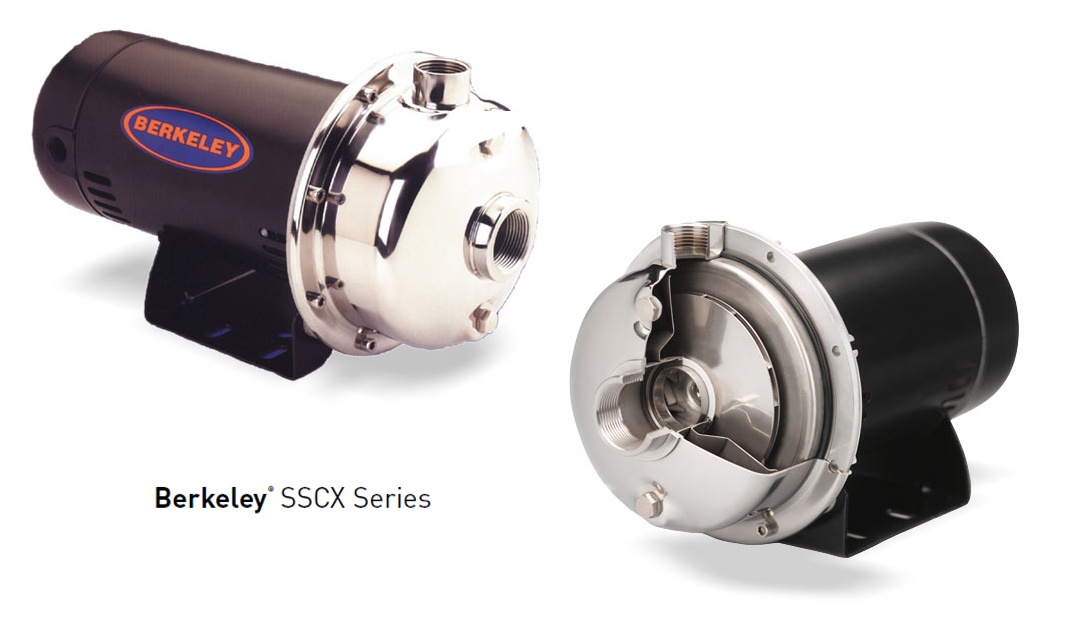 Call 1-800-810-1053
For prices that can't and won't be beat.